Skip to Content
activities for groups in san diego
Meeting Activities
Catch Up on Downtime
Make the most of your time together with an exciting program of activities for groups in San Diego. Whether it's enjoying our resort's stand-out cuisine, our ongoing on-site events, planning a dedicated activity, or heading out to visit San Diego's fantastic attractions, your guests will delight in the experience.
Beaches
Carlsbad, Encinitas, Solano Beach Cardiff, Del Mar, and more!
Shopping
North San Diego County has a diverse shopping scene with a variety of options for both locals and visitors. The area features several shopping centers, including the Carlsbad Premium Outlets and Westfield North County, which offer a mix of department stores, specialty shops, and restaurants.
Kayaking
OCEANSIDE HARBOR KAYAK TOUR
Tour duration: 2 hours
The Oceanside harbor offers the best and easiest access to ocean kayaking. After a brief dry land orientation, it's a short paddle through the quaint harbor to the open water. This tour heads North, offering a unique perspective of the rugged natural environment of Camp Pendleton.
Breweries North County
North San Diego County is a top destination for craft beer enthusiasts, with over 150 breweries, including well-known names like Stone Brewing and Ballast Point. Visitors can enjoy tasting rooms, beer gardens, and brewery tours in the area.
Wineries North County
Open Monday – Friday 9am to 5pm; Saturday & Sunday 9am to 6pm
The Bernardo Winery, family owned for three generations and over 125 years old, is still fully functional and producing wine in San Diego, with San Diego grapes. After your wine tasting, explore the centuries-old buildings and wine-making equipment, new and old, beautiful gardens, unique studios, galleries and shopping. Farmers market on Fridays.
San Diego Zoo
General Park Hours: 9:00am – 5:00pm (closure time varies throughout the year)
Guided Bus Tour: Enjoy a 35-minute tour on a double-decked bus covering about 70 percent of the San Diego Zoo. Your bus tour ticket also includes use of the Express Bus, double- or single-decked buses with green signs on the sides that allow guests to hop on and off at five different stops throughout the Zoo. This tour is included in the price of admissions.
Skyfari Aerial Tram: Take an airborne shortcut over the treetops to the other end of the Zoo and enjoy spectacular views of the Zoo, its animal and plant collection, and surrounding Balboa Park.
Glow Chipping Contest
Watch your shots fly through the night sky. Experience and compete with a 50 yard chip to our 18th green from our raised putting green.
$750 for 2 hours
Includes staff and scoring with 1 hour of putting and 1 hour of chipping.
Putting Contest
Putt through a custom built miniature golf course. We score it and find your best putter!
$500 for 1 hour
$750 for 2 hours
Includes staff and scoring.
Private Barrel Tasting Experience
Immerse yourself into the scotch world: value, culture, single malt, blended, smooth, oaky, peaty. Experience the complexity and individuality!
Whiskies of the World Tasting: Sample Whiskies from Scotland, Ireland, America and Canada, exploring the differences between the regions and styles.
Scotch Tasting: A sampling of four single malt whiskies from Scotland's classic production regions including: Highland, Lowland, Islay and Speyside malts. Offerings will include some older aged whiskies.
Punchbowl & Parties
Learn large-batching techniques that will wow your guests and make your next party or gathering easy and fun!
1 hour station, minimum 30 guests
$75 per guest
$500 consultant fee
Clean, Fresh, and Flavorful
Learn how to 'drink clean' while creating non-alcoholic mocktails – so fresh and flavorful that you won't miss the booze!
1 hour station, minimum 30 guests
$75 per guest
$500 consultant fee
Mexican Heritage
From Jalisco to Oaxaca, sample unique variations of the agave spirit. Learn about production and aging techniques for both tequila and mezcal.
1 hour station, minimum 30 guests
$75 per guest
$500 consultant fee
Sparkling Wine & Champagne
Join our Cellar Master for an in-depth look in to the world of bubbles. Learn about the'Traditional Method', 'Blanc de Blancs', Sparkling Rosé, and more!
1 hour station, minimum 30 guests
$75 per guest$
500 consultant fee
A Taste Of The West
Travel north along the western wine trail and sample some exquisite winieries from California, Oregon, and Washington. Learn about varying soil types, topography and growing techniques.
1 hour station, minimum 30 guests
$75 per guest
$500 consultant fee
Taste Of California
Explore the vast array of varietals grown right here in our back yard while learning the unique characteristics that define California wine county.
1 hour station, minimum 30 guests
$75 per guest
$500 consultant fee
Chair Massage Experience
Enhance your break time, registration or opening reception with a relaxing massage.
$135 per hour, per chair
Get Fit & Network
Get your guests moving by offering a fun fitness experience. Select a 5K Fun Run or relaxing yoga class in a tranquil area.
Golf Clinic
All guests will meet at the Pro Shop. Group will be divided into 2 groups (each groupwill spend 1 hour on the putting green and 1 hour on the driving range).
2 hours, up to 20 guests
$800 total
Includes instructors, rental fees and golf clubs if needed
Play With a Pro
Play nine holes of golf with a PGA staff member to learn some tips andtricks to lowering your scores.
Up to 3 guests
$200 per guest plus greens fees
Chef Demonstration
Team up with our Executive Chef to create your own California fresh fare; we can also sweeten the activity with a demonstration from our Pastry Chef.
Whether you prefer savory or sweet, we'll create a fun, interactive experience for your guests that will create a buzz and leave them king of the kitchen! Our Executive Chef will cook a savory entrée (one of our seasonal favorites) side-by-side with your guests in our AVANT Kitchen.
If you prefer the sweeter side of things, select a dessert demonstration with our Pastry Chef. Your guests will go home with a new favorite dessert recipe!
From Garden To Glass
Learn how to make culinary-forward shrubs, syrups, and elixers right from our very ownChef's Garden. Designed to elevate your every day cocktail.
1 hour station, maximum 30 guests
$75 per guest
$500 consultant fee
Crafting Cocktails
A unique, engaging class on how to create a craft cocktail. Our bar specialist will walk your guests through making the newest yet "old fashioned" cocktails, fostering a truly hands-on experience.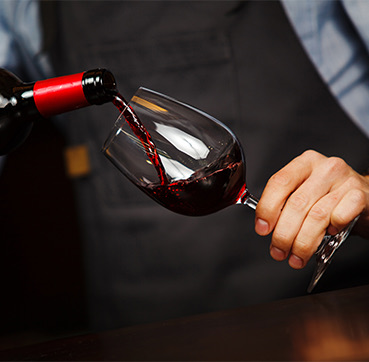 California Wine Tasting
During an interactive class, our wine expert will be your guests' guide through a tour of California. Your guests will sample some of California's top wines and be instructed how to pair them with their favorite dishes. Your guests will enjoy 4 wine varietals.
Component Wine Tasting
Enhance your break time, registration or opening reception with a relaxing massage.
Host an interactive, educational class where guests are led through a component table, experiencing various scents that are found in wine (ex: grapefruit, berry, oak). Our sommelier will then guide your guests through the tasting of 4 different wines so they can begin to detect the various components.
Salsa Competition
Now it's time for your guests to put on their chef's hat and team build!
While sipping a refreshing margarita, host a friendly competition of salsa making. Whether it's mild & mellow, super spicy or fun & fruity, you be the judge of which is the best. Your group will be divided into teams. We'll provide a central table of the freshest ingredients and let your guests get chopping! Each team will then present their salsa to the judges' table (along with their team name and salsa name) and the judges (selected by you) grant the winner a prize.
Build a Beehive
Beekeeping has long been a thriving industry in Mexico, with bee farming dating back centuries among the Mayan people. Even today, Mexican honey is known throughout the world and is sold across continents. For low-income families, it's nearly impossible to take part which is where your team comes in to offer supplies to improve their lives and help their local environment through agriculture. In this competitive teambuilding activity, teams will start with a brief icebreaker and take part in a unique scavenger hunt that will result in the creation of the wooden beehives. Each team will pick a queen bee, who will given clues for the materials needed to build the beehives. The team that completes their hive the fastest wins!
A Gift For Teaching Hunt
Almost half the students in America can't afford lunch, let alone school supplies. With school budget's being slashed across the country, teachers are being asked to do more with even less. In many cases, devoted teachers spend between $500-$1,000 of their own money every semester to buy school supplies for students and classrooms. Now is your chance to help! For this rewarding project, your group will be divided into teams and given color-coded team ID for spirit. Their challenge: solve clues to and the needed supplies to assemble school and toiletry kits to support our local teachers. To add some fun to an ordinary stung event, teams will get clues that lead them to various locations where they'll find various supplies - personal hygiene items or school supplies.
Team Olympics
Just like the Olympics, your group is divided into "countries" (teams) and compete against each other in a series of challenges. The team with the most points at the end of the Team Olympics program stands proud with their "gold" medals. Challenges include Hula Hoop-A-Looza, Success Code, Blind Maze, Pipeline, and more!
Scavenger Hunt
Bring your team together for an activity that requires a collaborative effort and lots of energy! Our Scavenger Hunt is an exciting and active way for your group to focus on their problem solving and time management abilities. Groups will be divided in to teams and will have to use their decisionmaking skills to race against the clock, taking pictures, completing trivia and random acts of kindness around The Rancho Bernardo Inn. Teams will be given maps of the area as well as clues. Our scavenger hunts can be customized to implement whatever current strategies your team is working on or perhaps a simple goal of the day. Get ready to get super competitive and have a ton of fun!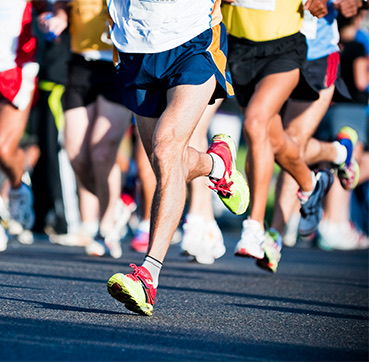 Amazing Race
Just like on the television show "Amazing Race", teams must decipher clues to reach their destination and the successfully maneuver through a series of roadblocks and detours. In addition to nding the next challenge station, they will have a Passport booklets full of activities. Teams must use quick and effective communication and work together to determine the best person for each task so that they nish rst!
Military Care Connections
This fun event is designed to encourage your guests to get to know their colleagues in a whole new light, leading to ongoing relationships that last long beyond the duration of the meeting! While your group builds connections and plays games among each other, they are also collecting "cash" to exchange for snack packs, educational items and toys for a deployed families' children in our local community. These care packages support children and family time in homes where often single parents are struggling while their spouse is deployed.